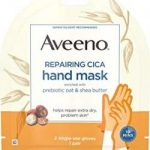 Aveeno Repairing CICA Hand Mask – With all this hand washing, we need to call in the big hitters to help with dry hands. Aveeno Repairing CICA Hand Mask with Prebiotic Oat and Shea Butter works to repair dry skin, and is free of fragrance and parabens.
Available at Amazon – $16 (pack of 5).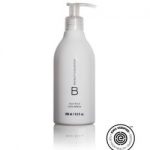 Hand Wash in Citrus Mimosa – During this time of needing to wash our hands a million times a day, I can honestly say this hand soap has been a game changer for me. It has kept my hands from being overly dry. Infused with a clean citrus mimosa scent, this refreshing hand wash gently yet thoroughly cleanses, then rinses away easily without residue. The formula's organic aloe, green tea, and calendula ensure you don't strip away moisture while you wash.
Available at Beautycounter – $26.
Questions about this or any other of my favorite Beautycounter products? Get in touch!