The most masculine month is upon us and some of you men have chosen to throw out your razors and partake in "No-Shave November". Whether your motive is to demonstrate support to bring awareness to men's health issues or to flaunt your facial hair growth amongst your buddies, both are worthy causes. However, there is a big difference between growing a beard and simply not shaving. Grooming is an important element in fostering your executive presence and the lack of grooming sends a clear, unflattering message about your professional capabilities, which is simply not true. I am here to offer you the following grooming and facial hair tips so that you present yourself as more GQ and less "rolled-outta-bed".
Combs and brushes are not just for your head.
Use beard oils to prevent itching and irritation.
Use beard creams to tame the hair, giving it a controlled look.
Pick lines, shave edges, and trim frequently.
Don't neglect your neckline; shave in-between haircuts.
Remember, if you care about you, others care about you and what you have to say!
---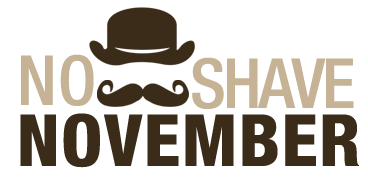 Give Thanks – Dining for Success
The season of Thanksgiving is upon us as is the season for important business dinners and company parties. Nothing can be more nerve-wracking yet liberating than successfully executing a professional dining event. After all, your table manners represent your executive presence – a polished, poised, and professional individual. The following etiquette tips for professional dining will assure that you and your guests will have an enjoyable experience.
Always be gracious and express thanks for your guests' time and accompaniment.
Be aware of your guests' food allergies and be sure to accommodate their needs.
If possible, familiarize yourself with the menu in advance to avoid confusion.
When leaving the table simple say "Please excuse me", place your napkin on the chair, and push the chair in slightly.
When the time has come for you to network with others simply say "it was a pleasure speaking with you" and proceed with networking. Never apologize or fake that you are going to the restroom or getting a drink.
If you were the guest, follow up with a handwritten thank you note.