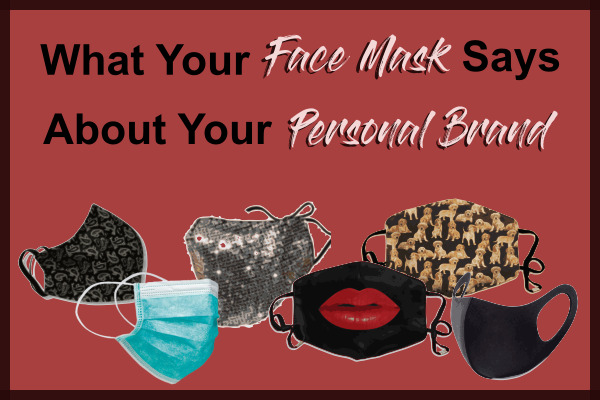 Coronavirus is literally changing the face of fashion. Ever since the CDC recommended everyone wear a face mask when venturing outside (and many cities made this recommendation a mandate), masks became the in-your-face representation of how quickly coronavirus changed our culture. Naturally, people began searching for ways to make this odd social proposition more palatable. And so the functional face mask fast evolved into an uplifting accessory for personal expression. It's ironic how an accessory meant to distance us is now uniting us, even as it changes our ability to communicate.
Whether a bandana, a homemade cloth mask, or a PM25 disposable mask with a metal nose clip, masks eliminate so many of the facial expressions we use to communicate warmth and sincerity—primarily our smile. Masks also muffle our speech! Since masks interfere with our typical avenues of communication, we can instead use them as a focal accessory to convey a message about personal brand. I am clearly not suggesting style over safety, especially since everyone has an opinion on which mask is best, but if all things are equal, why not have fun with your most prominent new accessory?
I am always talking about how our accessories complete our outfit. They show we pay attention to details, they bring the eye to areas we want to showcase, and most important, they give clues about who we are through our personal branding. With the face mask as the newest addition to our accessory arsenal, we can craft an intentional message that we want our mask to say about us. Some messages will be: creative, fun, friendly, professional, dog lover, sexy, refined, practical, or dramatic.
Here are a few examples of what different masks might say about you and your personal brand.
What Your Face Mask Says About Your Personal Brand
When wearing a mask, think about where you want the attention to be: on your mask, on your eyes, or on your entire ensemble—at least the top half on video-conferencing calls!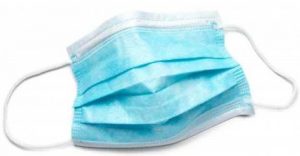 If this is your mask, we will know you value function, ease, and not having to wash a mask. This mask is quite generic, so it will not provide many clues about you or your personal brand.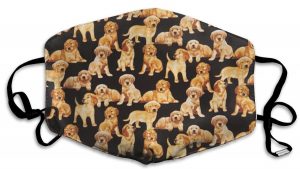 If this is your mask, we will know you love dogs, likely have a warm heart, and are a kind, friendly person.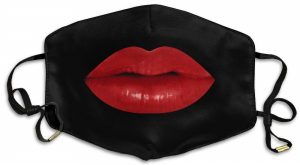 If this is your mask, we will know you have some levity and like to have fun, and may be a bit sexy!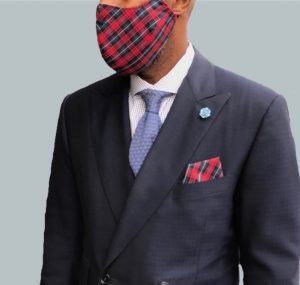 If this is your mask, we will know you are elegant and you like accessorizing. Taking the time to match your mask with your pocket square shows you pay attention to all the details. (If you like this idea, you'll find the link in my recommendations!)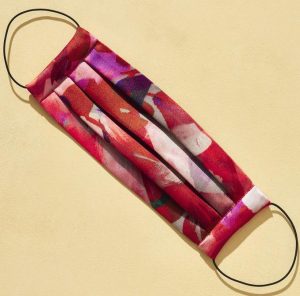 If this is your mask, we will know you are chic and not afraid to be vibrant, and might have a flare for the dramatic.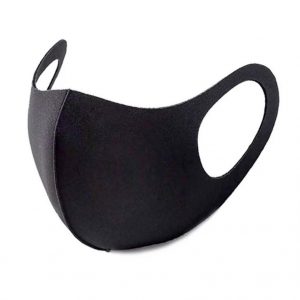 If this is your mask, we will know you are pragmatic, classic, and do not want to distract attention with your mask. It would also provide a neutral backdrop so the focus can be on the rest of your ensemble. I personally like this mask and just wish I could find one in brown to work with my color palette!
The Future of Masks
As for masks, there may be no other piece of clothing that has so quickly transformed into a fashion statement. There are masks for every budget and personal brand, from sequin masks, to Gothic masks, to Disney masks, to high end–designer masks in fine fabrics. Perhaps the more stylish masks become, the more willing people will be to put them on, and to overlook the challenges of making mask-wearing our new normal. Masks may be uncomfortable and hide our face's social cues (and much of our face!), but a solution may be on the way.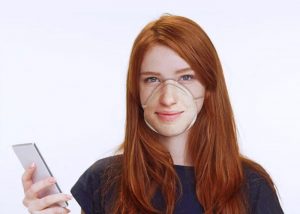 "Just print your face on it," says the designer of this mask, which started as a joke but has now turned into the development of a fabric mask that looks like your face. You'll be able to protect yourself and show off your winning smile, with the added bonus of being able to use your smartphone's facial recognition features without removing your mask. I think this idea is genius, as you will always look happy and truly like yourself. And although these masks are still in production and are not available yet, I am hoping they will be soon—I want one!
What do you want your mask to say about you?