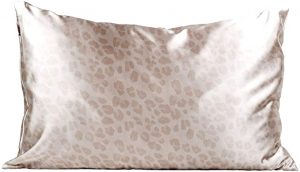 Kitsch 100% Vegan Satin Pillowcase – Sleeping on a satin pillowcase will protect your hair from frizz and breakage, prevent sleep lines on your face, and protect your eyelashes. I love mine and this fun leopard print! Benefits of a great satin pillowcase include a cooler night's sleep (because satin will not absorb your hair and skin's natural moisture), and healthier hair, preserving moisture in hairstyles for women with all hair types.
Available at Amazon – $14.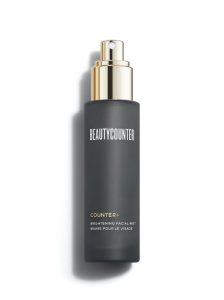 Beautycounter Counter+ Brightening Facial Mist – This mist is a must when it comes to radiant skin. I use it to set my makeup in the morning and to refresh my makeup later in the day. Active-infused and alcohol-free, its revitalizing mist helps prep skin, set makeup, and refresh the complexion throughout the day. Lime pearl extract and antioxidant-rich vitamin C help even skin tone and gently promote a brighter complexion.
Available at Beautycounter – $36.
Questions about this or any other of my favorite Beautycounter products? Get in touch!