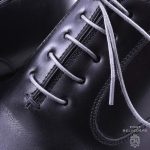 Fort Belvedere Waxed Cotton Dress Shoelaces – You can change up the look of your shoes by simply changing up your shoelace color! Plus your laces are a clever and inexpensive way to show your attention to style detail.
For dress shoes, you want to have thin, round laces that look elegant. Flat, thick laces with an Oxford shoe will look chunky and clunky—save those for your tennis shoes!
Why I love to recommend these laces to men: The cotton is durable and the color stays vibrant for long-lasting elegance. They come in nine colors, including purple, yellow, blue, and neutral shades, so you can mix up your look any time!
Available at Gentleman's Gazette – $9.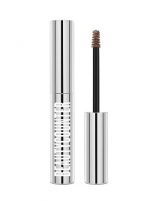 Brilliant Brow Gel – Just Launched! – It's face-framing and game-changing! Grooming and naturally tinting your brows will better frame your face and draw people into your communication zone—your eyes. Plus the easy-to-use, flake-proof, foolproof applicator and formula coat hairs for the appearance of thicker, fuller, natural-looking brows, all with eco-friendly, plant-based ingredients. Just comb the product through the natural shape of your brows for stay-put fullness and definition. (If you'd like to fill in sparse or pale brows, you'll want to use a brow pencil first.)
Available at Beautycounter – $24.
Questions about this or any other of my favorite Beautycounter products? Get in touch!