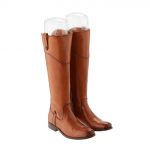 Clear Inflatable Boot Shapers – I was cleaning up my closet (decluttering for the new year!) and noticed two pairs of tall boots flopping over. Flopping boots take up twice the space and crease the boots. So I found this great solution at The Container Store: inflatable inserts that contour to the dimensions of your boots, preventing creases and cracks and preserving the shape of the calf—also important for out-of-season storage. They're perfect for travel or crowded closets, and they are reusable. It's affordable simplicity to protect a costly footwear investment, and it's a wonder I didn't find these until now!
Available at The Container Store – $5.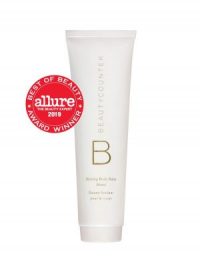 Beautycounter Melting Body Balm – "My skin is so dry!" This is what we are all saying right now with the colder weather and our heaters wreaking havoc on our skin. This product is truly amazing to counteract the dry, cracked skin of winter, which is so hard to heal. Infused with an intoxicating monoi scent, this luxurious balm transforms into an oil as it melts into the skin. Its nourishing formula, which features argan and avocado oils, helps hydrate and soften, giving skin a healthy glow. Plus it's an Allure magazine Best of Beauty award winner for 2019!
Available at Beautycounter – $42.
Questions about this or any other of my favorite Beautycounter products? Get in touch!