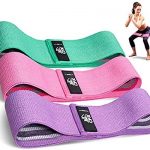 CFX Resistance Bands – I have tried many varieties of resistance bands over the years, and these are the best! They stay in place, don't dig in, and come in pretty colors! You will receive three resistance level workout booty bands, perfect for home fitness, yoga, pilates, and more!
Available at Amazon – $17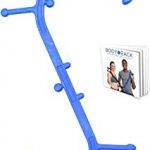 Body Back Buddy Back Massager – With all that working out in your new on-trend activewear, you will enjoy some help with those sore muscles. It is amazing how this oddly shaped piece of plastic can feel so good! You can create your own little spa experience at home and reach places you could never reach before.
Available at Amazon – $30.