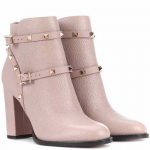 Q&A: What are the best pants for ankle boots?
I get asked this question a lot as we transition to fall and winter wear, and pull out our boots and booties. The advantage to wearing ankle boots versus other shoes is that you get ankle coverage without the bulk of a knee-high boot. And the great news? Ankle boots work with any kind of pants! If you want to tuck pants into ankle boots, they must be tight pants or at least have straight legs. Wide-legged pants tucked into short boots simply does not work!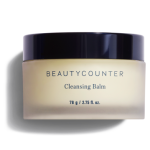 Best-Selling Cleansing Balm – I love this multipurpose product, especially going into the winter season, which is so tough on our skin. Cleansing Balm locks in precious moisture, melting into the skin to hydrate while it removes makeup and other impurities. With vitamin C to brighten the appearance of skin, and raspberry and cranberry seed oils to hydrate, the formula can also be used as an intensely nourishing face mask. Bonus? Cleansing Balm comes with a reusable muslin cloth, softer and easier on skin than a traditional washcloth. The numbers say: 100% of women showed a significant increase in skin hydration after eight hours, with an average increase of 25% hydration. Available at Beautycounter – $80.