There are a few items that would be handy to have at home for "dash out the door" emergencies, last minute meetings, or social events. I recommend keeping them all in one bag or drawer so you are not frantically searching for them, causing you to break into a sweat, rip something more – making you start all over! Some of these items should be kept in your glove compartment and women – have them in your evening bag, if you can without making it look chunky and bulky.
Double-stick (Hollywood fashion tape) is good for those well-endowed at the chest, or a little reinforcement for those places the holiday pounds might settle. It is also good for hems that needs to be stitched but you didn't notice till you were out the door. The clear tape doesn't t cover up the skin's natural color and is more discreet and fabric-friendly than safety pins. Safety pins are also handy for these purposes – but the Hollywood Fashion Tape is more discreet.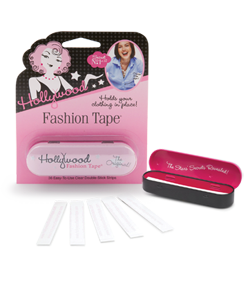 Image: hollywoodfashionsecrets.com
Tide-To-Go eraser pen is great for getting little spills out fast, such as the wine spill that inevitably happens when you are wearing light colors!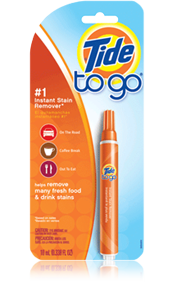 Image: Tide.com

Lint roller for the pet hair that has migrated into the front seat of your car and stick to your rear end, or the white napkin lint from the restaurant napkin or tissue fuzz.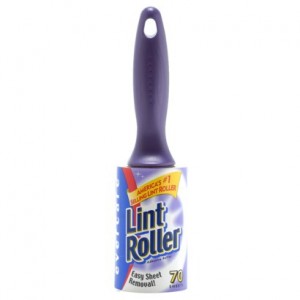 image: Target.com
Handkerchief is handier for quick touch up wipes than tissue – no fuzz left on your face or clothes.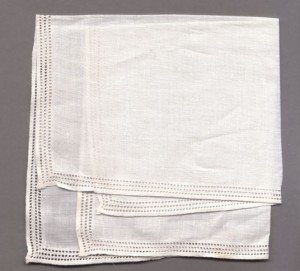 Cuticle oil or cream for the dry cuticles that the cooler weather causes. Another alternative is the anti-aging and eye creams that are given as gifts with most cosmetic purchases. Clinique even gives it with the men's shaving gift packs – VERY handy for winter hands and cuticles.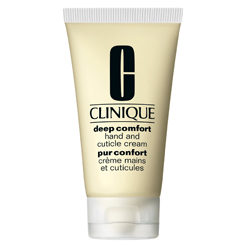 Image: Clinique.com

Ballet slippers for those aching feet from your high heels. Dr. Scholls is selling portable shoes, but you can get a thin pair of ballet slippers anywhere. This option is far better than walking around a party with your shoes off! You can choose from a few well-known shoe sites: ShoeBuy, Zappos, Nordstrom, Capezio.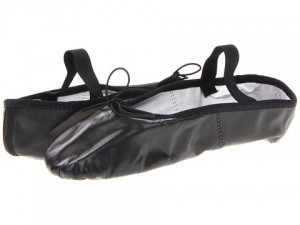 Image: Zappos.com
Tweezers – men this includes you as well. Sometimes you catch a glimpse of yourself in the rearview mirror or feel that tickle. Having a pair of tweezers in the glove compartment helps you get that stray Yoda hair from your ears or nose or the one eyebrow hair getting tangled in your eyelashes. Women, you know what I'm talking about with the stray chin or upper lip hair that eluded waxing or plucking earlier in the day. Keep them tucked in the car or home. This is not a "do in public" type of thing. No need to stash the tweezers in your purse.

Breath mints, breathstrips especially after a long stressful day. A glass of water can get rid of the dry mouth and the breath mints and breath strips can freshen up your mouth – assuming you are brushing and using mouthwash before you ever leave your house. This is just for "touch up."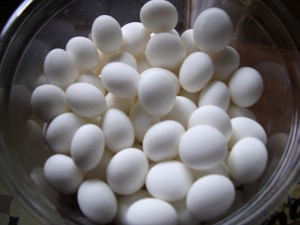 Image: wikipedia
Spare pair of hose for evening events. Sometimes you can't stop by to pick them up if you arrive at an event and then there it is – a run from here until Tuesday. Clear nail polish still can stop it, but if it's too late and you need to replace them, have a pair handy in your most common colors – nude and black. No need to ruin the entire look of your outfit because of a snaggy mishap.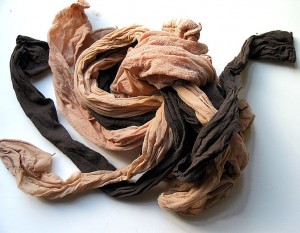 Image: wikipedia
| | | | | |
| --- | --- | --- | --- | --- |
| | Home | Car | Purse | Office |
| Double Stick Hollywood Fashion Tape | x | x | | |
| Safety Pins | x | x | x | x |
| Tide-To-Go | x | x | x | x |
| Lint Roller | x | | | |
| Hankerchief | | | x | x |
| Cuticle Cream | x | x | | x |
| Ballet Slippers | x | x | | x |
| Tweezers | x | x | | x |
| Breath mints, Breath strips | | x | x | x |
| Spare pantyhose | x | x | | x |
| | | | | |