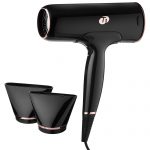 T3 Cura Luxe Hair Dryer – Finally a blow dryer with an auto pause sensor! Yes, you can set in on your counter while it is still on, and it will turn off and then click right back on again when you pick it up—without you ever touching the controls! This lightweight dryer features a multitude of other amazing features to add volume and protect your hair from the heat. It's pricey, but reviews say it is worth the investment! Available at Sephora – $250.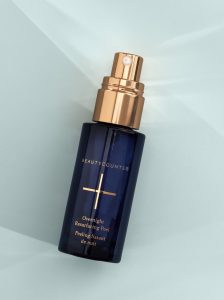 Beautycounter Overnight Resurfacing Peel – This product is a game changer in my nighttime regimen. Normally these products are too harsh and make me peel, but not this one! The unique combination of resurfacing and soothing acids in this leave-on peel hydrates, replenishes, and protects skin, giving a beautiful glow without irritation. It also improves skin texture and minimizes the appearance of pores, fine lines, and dark spots for a brighter, more youthful complexion. Available at Beautycounter – $58.
Questions about this or any other of my favorite Beautycounter products? Get in touch!