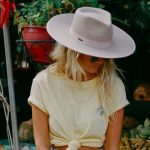 Billabong Big Wool Hat – Hats are such an easy and fun way to step up an outfit, not to mention protect you from the sun or fix a bad-hair day. This hat is perfect for this transition time when it is technically spring but still feels like winter.
Available at Nordstrom – $56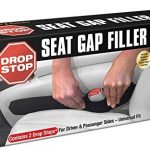 Drop Stop Car Seat Gap Filler – I am constantly dropping my phone or lipstick between the seat and console in my car (and then we all know how it feels to play contortionist to fish it out). Since I saw this on Shark Tank and tried it, it has saved me many frustrating moments! If your rule is "no crumbs in the car," then this is also a great fix to keep your car tidy.
Available at Amazon – $23 for a set of 2.