What should I wear for spring?
Tips for wearing spring 2019's hottest trends!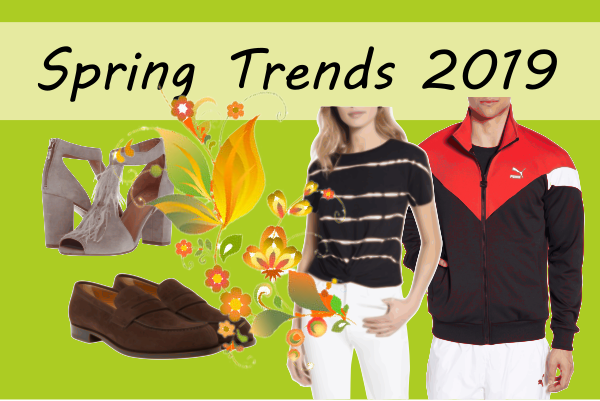 Make your wardrobe refresh a total breeze! Get to know spring's freshest trends, and raise your professional presence a step above the rest.
Joyful exuberance is the palette for painting fashion stories this spring—no fear of color allowed! Think dreamy pastels and tangy sorbets. Preppy cuts and stripes invite even more exuberance for the gentlemen this season. It's all about impact color and impact scale! Try playing with proportions by mixing different colored and sized patterns.
For the Ladies For the Gentlemen
---
• • • Colors • • •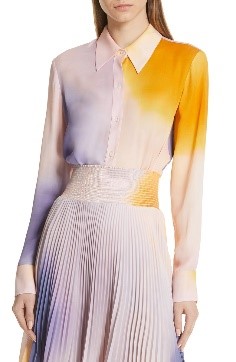 Embrace a clean, monochromatic pastel in soft fabrics and transparent (see-through) silhouettes.

You could also go with a sunshine shade like yellow or orange, which are the season's pops of color. To balance these loud colors, wear all white, all black, or a neutral, and layer the pop of the color with a blazer, shirt, shoe, or fun accessory.

If you do opt for a classic neutral, look for unique construction details, warm neutrals, and tried-and-true materials to create a look that feels reassuringly familiar. This neutral trend blends into the military masculine look.
• • • Patterns • • •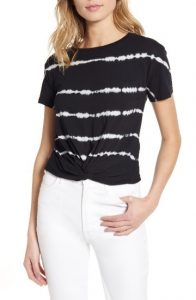 Tie-dye emerged as a fashion-influencer favorite last summer, and the look has continued on the catwalk. And tie-dye has had a modern update from the bold, rainbow-colored shirt that probably comes to mind. Be sure to not overdo this trend; too much of a good thing is not necessarily good!

It wouldn't be spring without colorful florals! Enjoy this lovely pattern, and note how it adds a feminine message to your personal brand.




First came dad sneakers and now grandma-inspired crochet! But before you write this trend off as boring, it can look ultra-hippie (worn with wide-leg pants) or modern (worn as a short top paired with a high-waisted skirt). The dress styles are amazing! We are even seeing this design pattern on shoes and bathing suits.
• • • Shapes • • •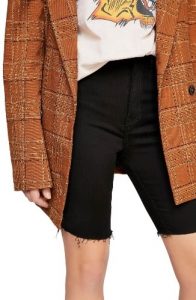 From Bermuda to biker, this year's shorts are longer. This is a great trend for you ladies with a longer leg length. If you are brave enough to go for the stretch biker shorts, they are best worn with a long blazer.

Spring 2019 features a sharper silhouette. We have moved to tailored trousers that are styled with shirts and belts. This makes a pulled-together look that still feels softer than a suit. The result is clothes that look polished, elegant, and confidence boosting.




Say hello to wide-leg, higher rise pants, comfortable and cool for summer! This is a great style for ladies that like to smooth over their hips, and for women whose waist is smaller than their hips. Style with a shorter top or tucked-in blouse. Although many styles are paired with tennis shoes this season, if you are under 5'5, a wedge, heel, or platform will be the best shoe pairing for this style of pant.
• • • Accessories & Accents • • •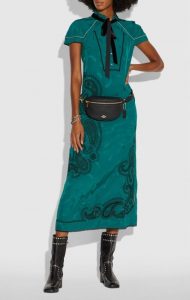 Yes, that is a fanny pack. I personally cannot believe this '80s trend is back, but it is in high gear! Now it is sometimes called a "belt bag," and can be worn around the waist or across the shoulder like a shorter crossbody bag. This quite practical trend is wearable and makes quite the fashion statement.

When it comes to handbags, we are seeing embellished bags this year, as well as geometric shapes, and the most different style of all: the clear or transparent bag! It's not necessarily practical, but you won't ever lose anything in your bag again!




Feather, bow, and ruffle accents are on everything from dresses to shoes to earrings. Add these fun accents to your wardrobe to show you are on trend for 2019!
• • • Shoes • • •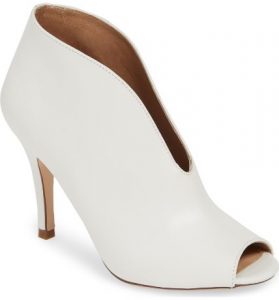 We are seeing lots of accents adorning shoe styles: buckles on flats, feathers (as noted above), and iridescent pearls. As for the styles…

Teva-inspired sandals would have been considered a faux pas a few years ago, but now they are in style. This utilitarian sandal has been dolled up with platforms and metallic straps.

The tennis shoe rage has continued, but they are getting bulkier. Although not a favorite of mine, they are super comfortable.

Another comfortable (but more attractive) shoe style is the platform—and yes, they are hot this summer!

And then there's my personal favorite, the seasonless white bootie.
Is your wardrobe ready to shine this spring and summer? Women's trends are always changing. Don't get left behind when the "right" style choices can further your success! With me as your personal shopper, we'll craft the core wardrobe (or add unique items to your current wardrobe) that is perfect for your coloring, body proportion, and goals. All ensembles are preselected and coordinated before your session—you simply try everything on and look terrific!
---
Congratulations, men—if you're here, you're paying more attention to your appearance! Your wardrobe may be an eclectic mix of timeless classics, ripped jeans, and 80s concert T-shirts, and maybe that works for your intentional personal brand. But if you're wondering how to step up your appearance this spring and summer, follow me while I help you separate the good from the ghastly.
• • • Faded Denim Jeans • • •

Lighten up this season with jean that's not only lighter in color, but also a denim that's lighter in weight. From high-fashion brands, to denim labels like Gap and Armani Exchange, light-wash jeans are dominating the denim game this spring.




• • • Track Jackets • • •

This must-have jacket works for many occasions, from pre-gym, to the business-casual office, and even on a date. The versatility of today's track jacket makes it a great option for a man's wardrobe. Layer it under a sports jacket, wear it with an oxford shirt and tie, or simply throw it over a basic tee. It's the supreme active-meets-dapper jacket that's comfortable and cool for all kinds of weather.




• • • Knit Polos • • •

A sporty polo (short or long sleeve) is an excellent alternative to a dress shirt or casual T-shirt. Choose knit polos that offer a hint of a vintage vibe for a modern, refined style. The soft, cotton-blend fabric will keep you cool and looking great with confidence.




• • • Chino Pants • • •

It's the casual pant that works for many occasions, and these days, a perfect pair of chinos is easy to find, thanks to reasonably priced brands with high-quality product. Select a chino that has a stretch-blend fabric that allows for real-time action to conquer your day comfortably. Please ensure your pants are lightly pressed so that wrinkles are not the main focus!




• • • Loafers • • •

These elegant loafers go with your entire spring wardrobe without trying too hard. Dress them up or down—either way, it works!




• • • Tennis Shoes • • •

Men's sneakers were hot at spring 2019's designer runway shows. Trends include continued logo mania, a return to the classic white sneaker, vintage-inspired styling, and the reappearance of the dad sneaker with chunky soles (which are not my favorite!). If you're interested in trying a new sneaker style, then you might want to look for one like the Nike Killshot (pictured), which features leather and suede trim. If you're looking for a casual everyday sneaker with a trendy appeal, then you might consider a classic white sneaker by Common Projects, Vans, or Adidas.




• • • Socks • • •

Patterned socks are still very popular and are a great way to give a clue to your personal brand. Another popular way to provide a clue to your brand is to not wear any socks! In today's fashion-forward world, going sockless is a cool statement. Men who dare to wear their shoes without socks are rewarded with a modern appearance that oozes confidence. Just be careful when at work, as not all employers will think you are cool!




Is your wardrobe current for spring and summer? Men's styles have changed drastically these last five years. Do you know how to work the styles to your body's benefit? With me as your personal shopper, we'll craft the core wardrobe (or add unique items to your current wardrobe) that is perfect for your coloring, body proportion, and goals. All ensembles are preselected and coordinated before your session—you simply try everything on and look terrific!