Tips for wearing spring 2017's hottest trends!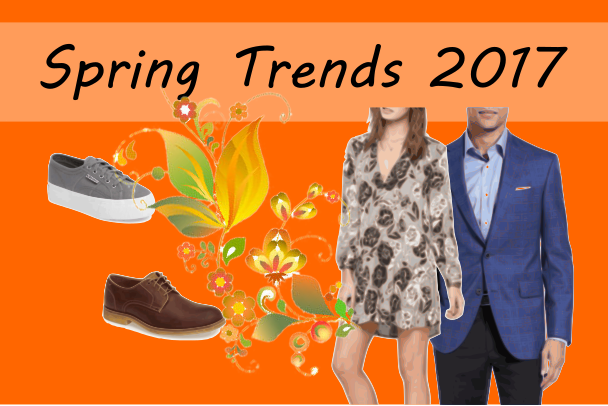 Wear these current trends as complements your specific personal brand. One or two new items can refresh your wardrobe!
For the Ladies For the Gentlemen
---
What are Spring 2017's freshest looks? Romance, feminine silhouettes, and pretty prints and florals! Get the look in hot clothing trends like bell sleeves, floral airy dresses, cold-shoulder tops, and off-the-shoulder anything!
• • • Cold Shoulder • • •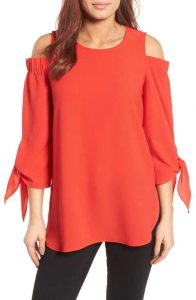 The off-the-shoulder look is a flattering way for any woman to reveal some skin without showing too much.
• • • Boho Chic • • •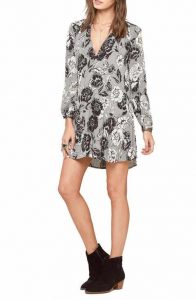 Boho chic can overlap the feminine look, but is distinguished by:
Chunky jewelry or stones
A heavier shoe, such as a bootie or scrunched Western-style boot
Crochet or lace insets
• • • Sporty Athleisure • • •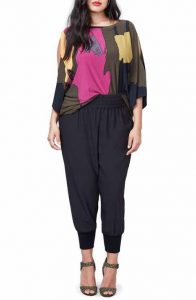 These clothes can double as comfortable office attire or if you run more errands than laps! Think comfortable with a winning finish.
Jogger pants, elastic at the ankle or with a very tapered line
Retro tennis shoe, such as the adidas Stan Smith sneaker
Heels for a more polished look
Hoodie jacket with a T-shirt or crop top for play and a blazer for the office
• • • Wide Leg Crop Pant • • •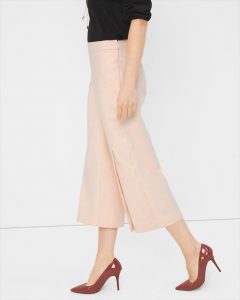 Finally something for women who don't like skinny jeans! I know you think wide legs are only for those 6-foot-tall models, but you can slim the leg down a bit, raise the waist, and add a platform to elongate your frame.
Pair with a tighter and shorter top
Add jewelry to balance the heavier bottom
• • • Shoes • • •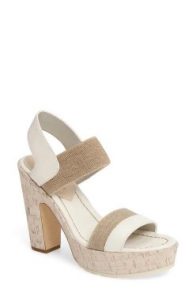 Block heels: A comfortable and great look for everyone
Utility sandals: Think "Birkenstock"
Platform sandals and sneakers: Another comfortable choice that adds height for those wider leg pants
• • • Accessories • • •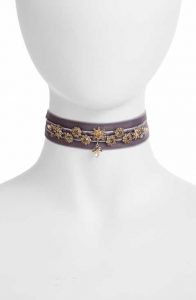 Chokers
Big earrings, including long-tassel varieties
Piles or multiples of bracelets and rings
Sunglasses in cat eye shapes and anything retro
• • • Nails • • •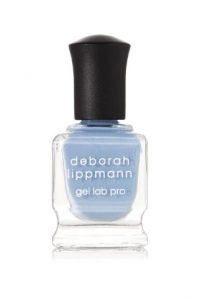 Color are ranging from Easter pastels to bright to light—the choice is all yours! A few favorites include:
My personal fave: OPI Funny Bunny (White)
OPI No Tan Lines (Tangerine)
Essie All the Wave (Royal Blue)
Dior Maybe (Coral)
Deborah Lippmann Polish in Sea of Love (Light Blue—for you, Sharon!)
Is your wardrobe ready to shine this spring and summer? Women's trends are always changing. Don't get left behind when the "right" style choices can further your success! With me as your personal shopper, we'll craft the core wardrobe (or add unique items to your current wardrobe) that is perfect for your coloring, body proportion, and goals. All ensembles are preselected and coordinated before your session—you simply try everything on and look terrific!
---
Congratulations, men—if you're here, you're paying more attention to your appearance! So I'll reward you with an insider tip: The key to killer style is to blend your classic look with a touch of just one or two of this season's trends. And the biggest trend is that styles continue to be cut slimmer and shorter.
• • • Lightweight Blazer • • •

Classic and versatile, a lightweight blazer can take you from a networking event to an oceanfront dinner in Laguna Beach
Try a brighter, more festive color this spring, or even a pattern like plaid




• • • Athleisure • • •

The results are in: Athleisure is not going away—it's even evolving
Some athleisure gear takes hints from sports apparel, but also techy fabrics in traditional clothing to create new looks




• • • Sunglasses • • •

Rounded frames and old-school silhouettes—a double bridge is also a big plus!




• • • Beyond Denim • • •

Other casual pants are infringing on the beloved denim blue jean!

Paige makes a pant in a range of colors that is super comfortable and can change up your look instantly
Lighter colors are great for the spring and summer months, and look great with a simple T-shirt or paired with a blazer for the office or going out




• • • Shoes • • •

Since more men are dressing business casual, the durable buffed leather and crepe sole of this oiled nubuck derby is the perfect way to dress down the dress shoe




• • • Suit Sneakers • • •

Will continue their domination—the difference is that they are being worn with suits
A retro look is the key such as adidas Stan Smith to Common Project's minimalist luxury




• • • Swim Shorts • • •

. . . are getting leaner and shorter too, so adjust this trend for your specific body type




• • • Facial Hair • • •

Stubble will retake its rightful place as the most common facial hair
The big bushy beards of the last couple years have given way to neat, trimmed stubble—thank you!




Is your wardrobe current for spring and summer? Men's styles have changed drastically these last five years. Do you know how to work the slimmer silhouettes to your body's benefit? With me as your personal shopper, we'll craft the core wardrobe (or add unique items to your current wardrobe) that is perfect for your coloring, body proportion, and goals. All ensembles are preselected and coordinated before your session—you simply try everything on and look terrific!

Images courtesy of Nordstrom and White House Black Market